It's time for another Amazon Seller Success Story! This week I am excited to highlight Javier S. Javier recently completed his first year selling on Amazon and is a fellow Amazon seller from the #YSGCommunity. Previously, Javier was an awesome member of the BOLO group and has now leveled up to being a member of the RA 100 BOLO Group! Check out his story below!
Meet Amazon Seller: Javier S.
Javier is a full-time seller who started his Amazon selling business in January 2022. In addition to running a successful Amazon business, Javier is a father of two. 
Here's his story:
In January 2022, I was working at Lowes during the pandemic. Like most of us that work or worked in retail, the companies that we work for didn't adapt fast enough to these crazy changes. I decide to buy a few clearance items and try selling them on Amazon. After sending our first FBA shipment the stock started to sell.
However, the week after that we ended up with covid. After a few days of feeling better and not being able to return to work I made the call to make selling on Amazon work.
It was hard. I was doing 40 hours with Lowes and 40 hours with Amazon for almost 9 months nonstop. We are still working off of our kitchen island and a foldable table I had to buy because we don't have enough space for all the stock. I am currently building a 12×16 shed that we are going to use for an office for now. My daughter helps me with the building process most of the time. 
I ended up quitting my 9-5 job on October 14, 2022. I can now enjoy all of the school field trips, plays, and after school programs. More important than any of that, I get to see my kids grow instead of working for someone else. The transition has not been easy but with the proper support and determination anyone can do the same!"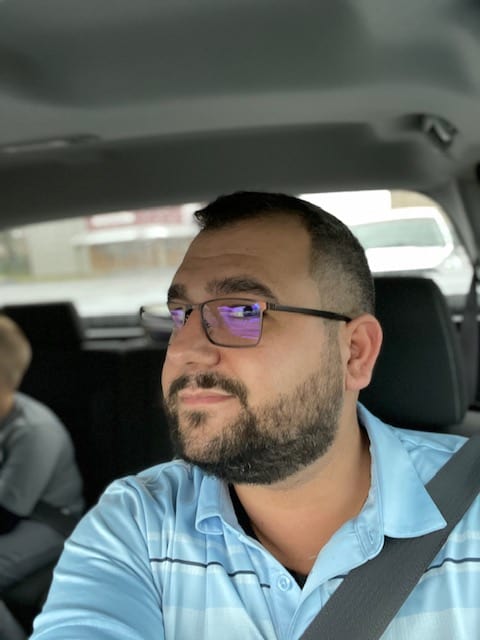 Inventory, Inventory, and More Inventory!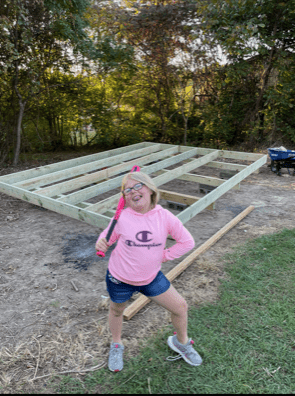 In June 2022, after just 5 months of selling and working full-time for Lowes, Javier made over $12k in profit. This motivated him to keep pushing and he is very proud to have done so! As of November 2022, he has made $116.4K in sales with an average of +60% ROI!
What's your future hope for your Amazon business?
"Not a hope but a goal for 2023, we want to sell over $200K with at a 60% ROI or better. After that, expansion is always good!"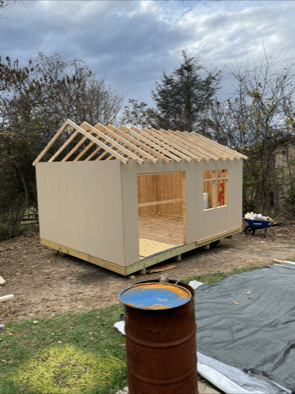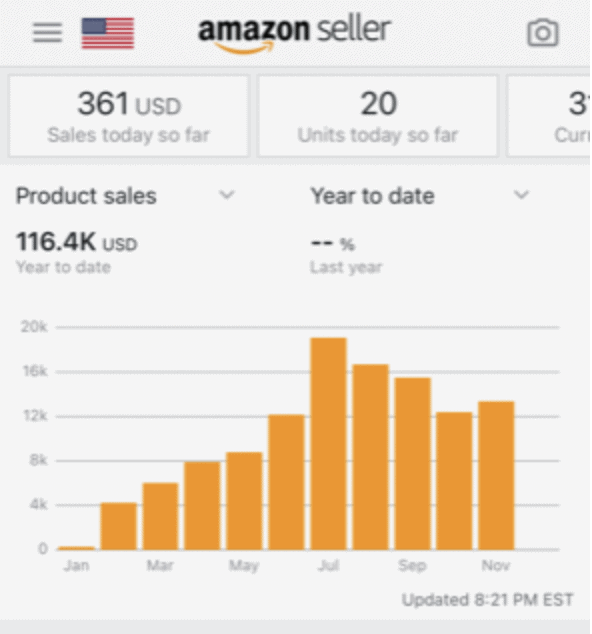 Javier was a member of the BOLO Group before upgrading to the RA 100 this year, here's what he has to say about it:
"The BOLO group is a must-have tool for us. So many leads and branch leads that it paid for itself in a little under two weeks. EVERY SINGLE MONTH!"
Have you started or run a business before this?
"This is our first attempt at opening and running a business. So far I enjoy the daily challenges."
Share Your Amazon Seller Success Story!
Do you have a success you'd like to share? Email us for more information on how we can help spotlight your selling success!