Returns are part of running any kind of retail business. Since we run our businesses on Amazon's platform, we need to adhere to the Amazon FBA return policy and process. At first, it's confusing to know what to do when people return Amazon FBA products. As long as you're responsive and know the process, you'll be able to handle returns without hurting your Amazon FBA business's profitability.
I'll teach you how to handle Amazon FBA return fees, settings, replacements, avoid Amazon FBA return abuse, and manage Amazon FBM returns.
I have a low ratio of returns, which helps keep my business profitable. For context, in the first half of 2021 I had 52 returns out of 1766 sales – a 3% return rate. That averages about 2 returns per week, and is a slightly lower return rate than my business last year. I do not sell a lot of apparel, which I think is a factor in the infrequency of my Amazon FBA product returns.
Here's the information we'll cover about Amazon FBA returns: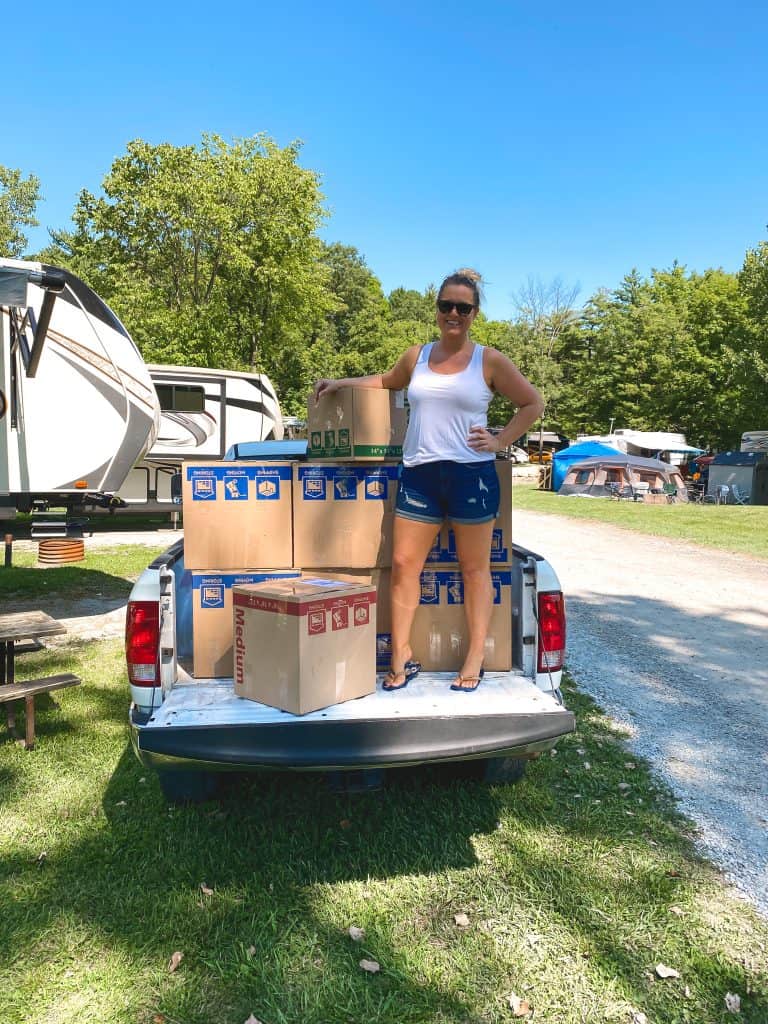 Amazon Customer Return Policy
In general, Amazon's customer return policy is very generous. Any item, whether it's from an FBA or FBM seller, has a 30 day return policy. That said, there are some exceptions to this rule. For example, grocery items, pet products, beauty products, or anything with an expiration date cannot be returned. Additionally, baby items have a 90 day return policy. Clothing and shoes have the regular 30 day return period.
Amazon Seller Return Policy
As an Amazon FBA seller you are obligated to adhere to Amazon's customer return policy. Therefore, if someone wants to return an item, the return must be processed through Amazon.
How Does Amazon FBA Handle Returns?
The great news is you do not have to manage Amazon FBA returns. Processing returns is part of the FBA service. Amazon will coordinate the return and refund with the customer. Amazon takes the money for the product refund and Amazon FBA returns fee from your account.
What happens next depends on whether the returned item is sellable or unsellable. Amazon evaluates the condition of the returned item. If the item is returned in sellable condition, then it is put back into to your FBA inventory.
If it's unsellable, you can request for that item to be returned to you, or request for the product to be disposed.
How Amazon Determines If an FBA Product is Unsellable
When a customer returns an item, Amazon looks at several factors to determine if it's unsellable. The product could be unsellable because of damage done by the customer, or because it doesn't meet Amazon's condition guidelines. For example, if you list a product as new and it's returned used, it is now unsellable.
Similarly, products that are opened and lack labeling are considered unsellable. Any product that is defected or damaged is also unsellable, as well as any products deemed to pose a health risk to associates or the next customer.
Products in non-returnable categories, such as grocery, beauty, or anything with an expiration date is automatically an unsellable return.
If the Amazon FBA product is determined to be unsellable, Amazon assesses who caused the damage and whether or not you are eligible for a reimbursement from Amazon.
Returns that are considered unsellable because of customer use or damage, or are in a non-returnable category, are not eligible for reimbursement to the seller. Amazon is responsible for the reimbursement if it is determined that the item was damaged during shipping.
What to Do When an Amazon FBA Product Is Returned Unsellable
As we mentioned before, Amazon FBA product is determined to be unsellable, you have two options: request for the product to be returned to you, or request for the product to be disposed.
When you request that a damaged or defective item be returned to you, Amazon will send it back at your expense. It may take a long time for that item to get back to you. Amazon has 30 days to get the product out of their warehouse, plus time for shipping.
If you request that a product is disposed, Amazon will do so for a small fee.
You may ask, why do Amazon Sellers have to pay for the product and Amazon FBA return fees for most returns, especially customer damaged returns? We are a retail business that uses Amazon's platform. Just like any retail store, if a customer returns damaged product in accordance with the return policy, the business absorbs the cost. It's just part of being a retail business.
You can write off these costs at tax time, but returns can hurt your profitability if you're not careful. It is especially difficult to pay for a return of an expensive item, or take a returns hit when you have limited inventory. You will want to do whatever you can to keep returns low.
Amazon FBA Returns Reimbursements
If an item is determined to be damaged during shipping, Amazon may provide a reimbursement to you. Returns because FBA shipping was slow, because the customer never received the item, or because the customer refused delivery, are all also eligible for reimbursement. These fall under Amazon's responsibility to get the product to the customer correctly and on time.
The other reason you may receive a reimbursement from Amazon is if the customer requests a return, but never actually returns the product.
The customer has 60 days to make the return, so you will not receive reimbursement for a non-returned product any sooner than 60 days. However, at that point, you can check to see if you are owed reimbursement for the product and return, or request one.
Remember, all FBA returns must be processed through Amazon. Amazon will not reimburse you for a return or refund you process yourself through your account orders management. So if an Amazon FBA customer reaches out to you to request a refund or return, professionally direct them to request the return through Amazon.
Sending an Amazon FBA Customer a Replacement
If you have an order come through that is $0 and contains a single item, that is likely an Amazon FBA replacement. Amazon is taking an item from your inventory for a customer who wants a return replacement. This doesn't happen often unless you have a lot of one item. Amazon ships the item to the customer free of charge. The customer has to return the original item. It doesn't cost you any extra fees.
If you notice repeat instances of returns and replacements, there may be an Amazon shipping issue. I once had an instance of Amazon repeatedly sending a fragile ceramic sink caddy in a padded envelope. The item kept breaking, and then Amazon would send the customer free replacements. The listing ended up being taken down due to the number of customer concerns.
I appealed to have the listing put back up and requested that Amazon changed the way they were shipping the item. They did not change the shipping packaging, so I pulled the listing and took a loss on the product. It ended up being a costly experience, but hopefully you can learn from my mistake.
Amazon FBA Return Settings in Seller Central
Within Amazon Seller Central, you have the option to have unsellable returns either automatically returned to you or automatically disposed.
You can also set up notifications related to returns. I get an email with every refund and return initiation. To set up the notifications in your account go to Settings > Notification preferences > Check returns and refund and claims notifications.
To see the return reason listed by your customer, the reason will be in those notification emails. You can also go to Amazon FBA customer returns reports: Reports > Customer concessions > FBA customer returns > then search for the ASIN or SKU number.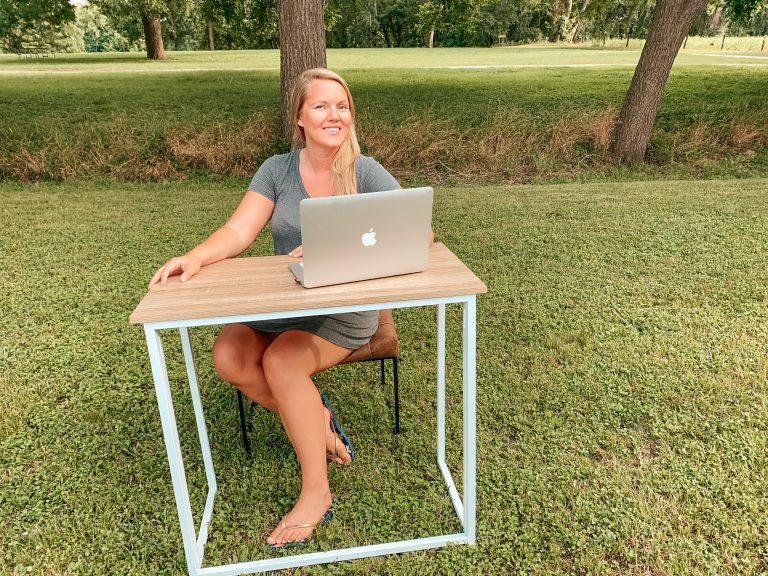 Amazon Seller Central FBM Returns
For Amazon FBM products, we need to handle the returns ourselves. We can either refund the customer or have them send the product back to us. If they choose to send it back to us, we usually need to pay for shipping.
For Amazon FBM returns you can make your own policy, but Amazon's policy mostly dictates the customer expectation. You can manage your Amazon FBM returns settings in Seller Central
Amazon FBM Returns Auto-Approval
You can choose whether or not to auto-approve customer return requests. In Seller Central, go to Account settings > Return settings > Return authorizations.
Other Amazon Seller Central FBM Return Settings
Here you can also edit the returns request response that goes to the customer. I use this to set expectations of what kind of items are unreturnable or non-refundable, which helps stop customers who may be returning for the wrong reasons. If you are going to charge a restocking fee, you should list that in this notification too.
You can also set your return address. Keep in mind that all your FBM return labels will have this address on it, so may want to have a P.O. box if you don't want to list your home address. I use a mailbox address since I'm usually traveling.
Paying for Amazon FBM Return Fees, Refunds, and Shipping
The FBM return labels are prepaid, and the cost comes out of your Amazon seller account.
The seller almost always pays for Amazon FBM return shipping. The only reasons why customers would have to pay for the return shipping is, for example, if the clothing was the wrong size or they didn't like it. You can charge a restocking fee to help recoup some of your shipping costs. If you charge a high restocking fee, Amazon will ask you to submit photos of the returned product.
You are required to send the refund to the customer within two business days of receiving the return. Otherwise Amazon will refund the customer for you. If you're not planning to refund the customer or want to charge a restocking fee, you must do it within two days
If the customer does not return the item, you do not have to refund it. For that reason, you should wait until you have the product in hand before you process the refund. The only exception is a scenario where the customer is upset and you're trying to prevent negative feedback.
Amazon FBA & FBM Return Abuse & Reimbursement Claims
There are cases of a customer abusing Amazon returns, such as a customer returning a different size or color of shoes or clothing than what you sent. To protect yourself, take a photo of the item in the box with the label you printed to package it. This will prove the color or size of the item you sent, and you can show Amazon for the reimbursement claim.
The seller is eligible for reimbursement if the customer abused the policy, returned the item in unsellable condition, or returned a different item than the one you shipped.
Professionally message the customer that you cannot issue a refund because what was returned is not what you shipped. Then open a claim with Amazon.
SAFE-T claims are seller assurance for e-commerce transactions like fraud or the UPS not delivering on time or accurately. The ability to file these claims with Amazon is one of the perks of purchasing your shipping label with them.
For more information, here is the link to the reimbursement policy for the PRL prepaid return labels. You can submit reimbursement requests in the claims area of Amazon Seller Central.
Returns and Amazon Seller Account Health
Returns do not have a negative impact on account health. The exceptions are if you don't respond to an FBM customer claim with Amazon, or if you are regularly sending defective items. But generally, returns are just part of the retail business and don't impact your account.
Preventing Amazon FBA Returns & FBM Returns
Overall, you want to mitigate returns. Here are a few tips to keep your returns ratio low:
Make sure the product you ship exactly matches the Amazon listing

Properly package and prep your products professionally so they arrive to the customer safely

Some sellers say the clothing category has a higher return rate, but in general your highest returns will be in the category you sell the most of.
You're Ready to Tackle Amazon FBA Returns and Amazon FBA Returns!
I hope this answers your questions about the Amazon FBA return policy and processes! For more information, check out the video version of this blog post. If you have more Amazon questions you need answered, check out my Amazon course.