Over the last five years as an Amazon seller, I've shared my journey, both the successes and the mistakes, every step of the way. I believe hearing someone else's journey as they make their way in business can be a huge motivator and source of knowledge. This week I want to highlight a fellow Amazon seller who is doing just that – sharing her journey selling on Amazon!
Just about anyone can get started and make this business a success for themselves. As I always say, if I can do it, anyone can do it! If you want more help from me to get your own Amazon business up and running, take the Beginner FBA Course today!
Meet Amazon Seller: Retail Rogue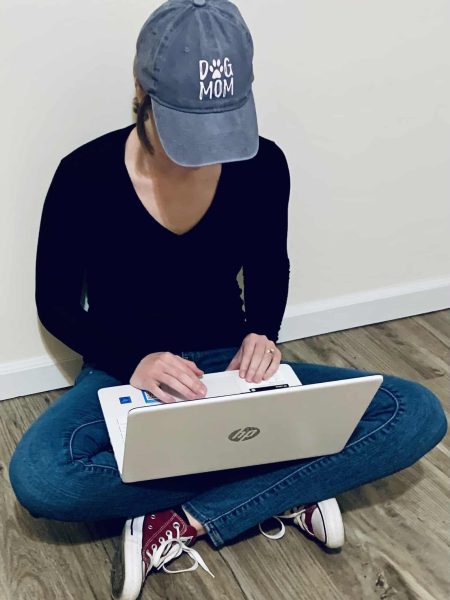 Meet E, better known in the Amazon community as Retail Rogue.
"I am married, have three pups, and currently work full-time in healthcare. As I'm sure you can imagine, healthcare has been absolutely exhausting over the past several years. I started searching for "side hustles" on the internet one day just looking for a way out. I came across Nikki's videos on YouTube and was instantly hooked!
That "side hustle" quickly turned into a business venture. I've never run a business before, but did sell thrift store finds on eBay several years ago. It just didn't have the sustainability or consistency that Amazon does, which is why I quit. I've enjoyed Amazon so much, I even started my own blog for the pure enjoyment I find in blogging. 
My husband and I are on track to be financially independent in 2024 and will be doing full-time on Amazon then. My goal is to continue to scale my business as much as possible in the meantime – and who knows, maybe we will be FI (financially independent) before then!"
First Year as an Amazon Seller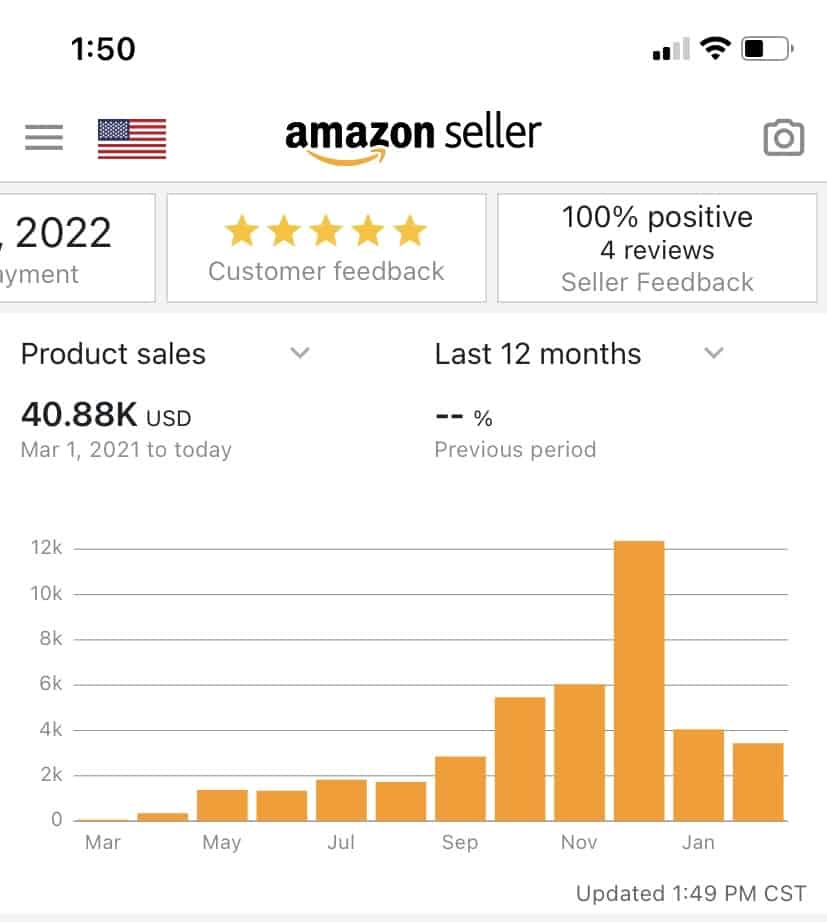 Retail Rogue has been an Amazon Seller for just over a year now. In her first year of selling, she sold $40,000 and had a $12,000 month, thanks to a lead in the BOLO Group!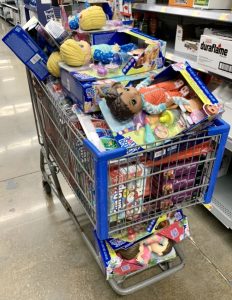 She has since been able to reinvest some of her profits to buy products like Inventory Lab and RevSeller to help scale her business even further. She currently sells on Amazon part-time with the goal to quit her job in healthcare and be a full-time Amazon seller.
Her short-term goals are to have more $1,000 sales days – so far she's had two! – and to have more $10,000 sales months. She hopes to double her sales for this year and the ultimate goal of hitting $100,000.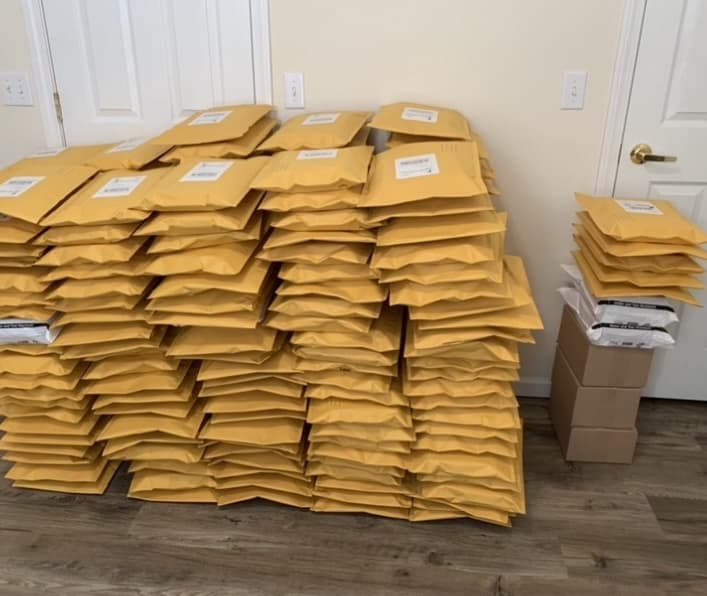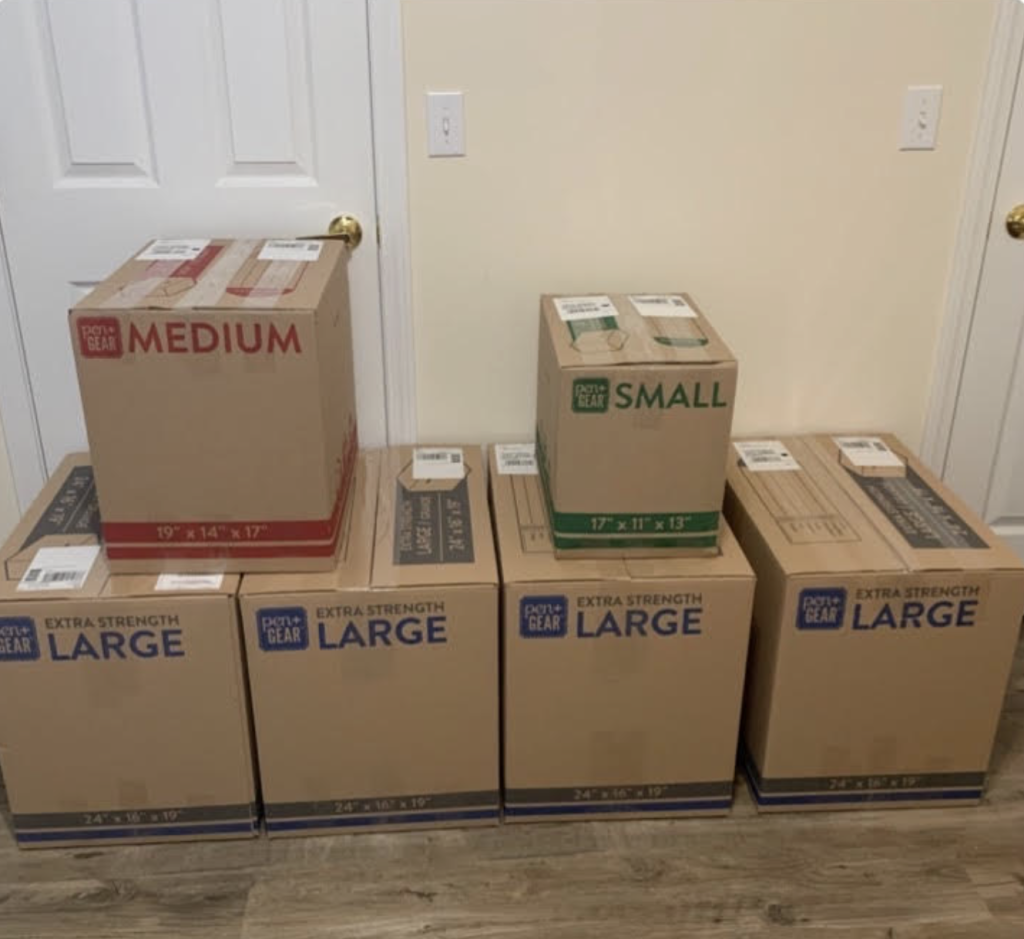 Retail Rogue is a current member of the BOLO Group. When asked if she'd recommend the BOLO Group to others, she said, "1,000% yes! Nikki's YouTube videos are extremely helpful and the BOLO group community has been worth every dollar!" 
Hear more about Retail Rogue at retailrogue.com and follower her Amazon selling journey on Instagram @RetailRogue