Is fear of making Amazon FBA mistakes holding you back from starting your retail arbitrage business? Here's the thing: new sellers learning how to start an Amazon FBA business will definitely make mistakes at some point! Missteps are just part of business and selling on Amazon. You learn from your error, move on, and let your experience inform your success.
I've been a retail arbitrage seller since 2017, so while I now have a 6-figure business, I've made plenty of Amazon FBA mistakes along the way. Learn from my experience! Here are some common blunders new Amazon sellers make and how to avoid them.
Amazon FBA Mistake 1: Don't Overthink Your First Amazon FBA Products Purchases
Confession: it took me almost six weeks to make my first retail arbitrage product purchase. Instead of scanning and experimenting with products, I spent too much time researching and deciding what to buy.
The truth is it takes experience to learn the best products to sell on Amazon FBA. The best way to start an Amazon FBA business is just to start selling. Buy items and send in a shipment right away. You will learn a lot from those first shipments, and once you send in the first one, the next one will be less scary. Keep up the momentum and learn from each shipment.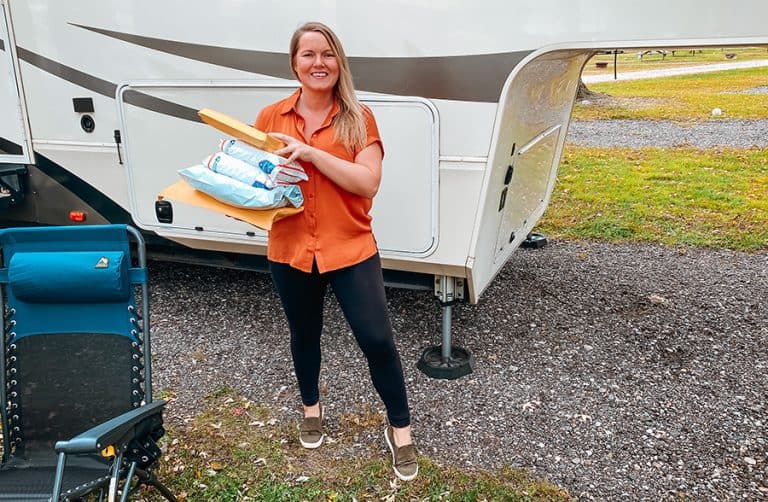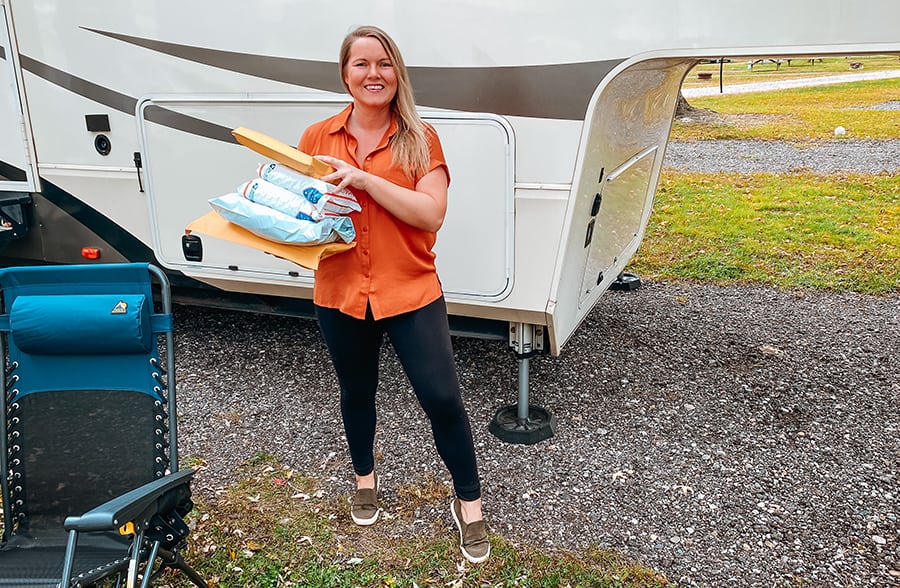 Amazon FBA Mistake 2: Waiting Too Long To Ship the Retail Arbitrage Product
The best practice is to ship a product to Amazon as soon as possible after purchase. Prices constantly fluctuate, so holding onto a product for too long increases the risk of the price going down and hurting your profit. My rule of thumb is always to ship any Amazon FBA product purchases within a week, but sending the next day is ideal.
I usually advise beginner Amazon FBA sellers to wait until they have thirty products to ship. This method allows sellers to save on shipping costs through economies of scale. However, it is better to ship fewer products if the alternative is to hold onto the items for more than a week post-purchase.
Amazon FBA Mistake 3: Not Learning How to Use Keepa From the Start
Keepa is a valuable tool for Amazon FBA retail arbitrage sellers. The app will help you minimize bad buys by showing you the product's price and rank history. Keepa will help you discover if current prices are consistent or a fluke.
Understanding the Amazon sales rank history will help determine how quickly a product will sell. Don't buy a product without an Amazon sales rank history. That means it's either a brand new item or simply not selling. Sign up for my email list to download a pdf of the Amazon sales rank guidelines I use when sourcing.
Join the Email List
Get a free Amazon sale rank guide!
A Keepa subscription is worthwhile, but beginner Amazon FBA sellers can try the free version and check out my blog post for a step-by-step guide to how to use Keepa during your retail arbitrage sourcing trips.
Amazon FBA Mistake 4: Forgetting to Check Expiration Dates
When sourcing in the beauty, grocery, and pet categories, it's important to check the product's expiration date. The Amazon FBA expiration date requirements vary by type of product. Generally, you must adhere to the Amazon FBA shelf-life requirement, plus an additional 90 days from when Amazon checks the product into the warehouse.
Check the product's expiration date before purchase at the store. If you're buying multiples of the same item, check the date on every product because they may vary.
If there is an expiration date requirement for the product, Amazon will ask you to enter the date when you are prepping the shipment. If the item does not display an expiration date, you can enter a date one year from now. 
Amazon FBA Mistake 5: Quitting at the Start of Your Amazon FBA Business
The learning curve for starting any business is steep, and selling on Amazon can be frustrating initially. One of the common Amazon FBA mistakes new sellers make is quitting too early. Many people who give up on retail arbitrage then try again miss many learning opportunities and regret taking a break.
You might need extra support if you're having difficulty learning how to start an Amazon FBA business. My Amazon Beginner FBA Course will help you learn the ropes. The course includes membership in a community of retail arbitrage sellers who will help you succeed and encourage new sellers to keep going.
Amazon FBA Mistake 6: Assuming Amazon FBA Will Generate Fast & Easy Money
There are too many Amazon Beginner courses that market FBA as a get-rich-quick scheme. You're better off getting a part-time job if you need money right now. Building an Amazon FBA business is not fast or easy. It's an investment that may not produce profit for 3-4 months.
When I started my Amazon FBA business, I invested $1,000 in inventory in the first month and $750 in the second. The investment paid off, and I have a six-figure business today. However, it took time to earn an income. As I was selling part-time, I did not pay back my initial investment until month four, and it took me six months to make a profit.
It takes most businesses two years to become profitable. Amazon has made selling faster, easier, and more accessible, so most dedicated Amazon FBA sellers can expect to see a consistent income from their investment within six to twelve months. However, if you cannot invest in the business or need money right away, Amazon FBA selling is not for you.
Amazon FBA Mistake 7: Listing the Incorrect Product
Amazon product listings have many tiny variations that are tricky to spot. For example, your product may be a different size, quantity, color, or ingredients than the Amazon listing. Neglecting to notice these variations while scanning is a frequent Amazon FBA mistakes for new sellers.
Double-check the product match with Keepa, especially in the case of bundles and multipacks. Read the product features and details on the listing and your product's package to ensure everything is exactly the same. If it's the same product and the only difference is the look of the packaging, it's still acceptable to sell on that listing.
If you accidentally purchase a different product from the listing, you can simply find the correct listing or remove the item from Amazon and return it to the store.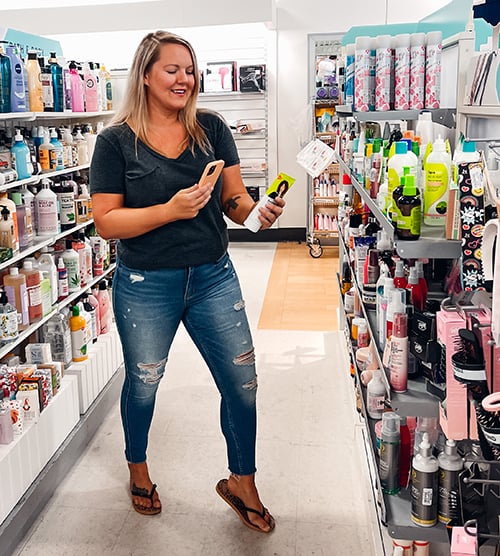 Amazon FBA Mistake 8: Getting Frustrated By Amazon FBA Fees
Some new sellers get discouraged by the impact of Amazon FBA fees on profitability. However, there is a good reason behind these fees. Your business is based on Amazon's platform, and they are providing the technology, customers, warehousing, shipping, and customer service for you.
The alternative to using Amazon's platform is building your own website, marketing to source customers, and managing every aspect of your orders from start to finish. That option is more expensive than Amazon fees.
Since Amazon fees are inevitable, there is no reason to let them become an obstacle in your Amazon FBA business. Just keep scanning items to see what's profitable, even with the fees. Those products are out there! Getting hung up on products that won't make you money prevents you from discovering the items that will make your business successful.
If you're still struggling to find profitable retail arbitrage buys, try joining my BOLO group. It's full of retail arbitrage sellers sharing fresh ideas for worthwhile purchases.
Avoid Amazon FBA Mistakes & Start Selling!
Learning how to start an Amazon FBA business isn't always easy. Mistakes are part of life and building a business. I hope this article helped you understand the Amazon FBA mistakes to avoid and makes starting your retail arbitrage business easier. Keep a positive mindset, keep going, and you will be successful on Amazon.
If you are a beginner and want to continue learning from my Amazon FBA mistakes, check out my Beginner FBA Course. I'll guide you on how to start an Amazon FBA business without all the trial and error I experienced as a beginner.
Video: 8 New Seller Amazon FBA Mistakes and How to Avoid Them
For more detail on the Amazon FBA mistakes in this article, check out the video version of this post. Check out my YouTube channel for dozens of free videos to help you successfully sell on Amazon FBA.