In this beginner's guide, I'll teach you how to create successful Amazon bundles for FBA (Fulfillment by Amazon) products. We'll walk through how to list bundles on Amazon and what it takes to craft profitable bundles that stand out in the marketplace.
What are Amazon Bundles For FBA Products?
An Amazon product bundle is one listing with two or more complementary products sold together. Some items are less profitable when sold individually on Amazon but are worth more when bundled with another product.
Why FBA Sellers Should Create Amazon FBA Bundles
In 2022, my best-selling item was an Amazon bundle I created in Quarter 4. It was also my most popular product in May of 2023.
Amazon bundles have a selling advantage because they can yield higher profits than single products. The combination of multiple items is worth more than selling each item separately.
Amazon FBA bundles create unique listings that other sellers can't easily replicate and price tank. Bundles provide greater control over pricing and competition, which can be a significant advantage in the marketplace.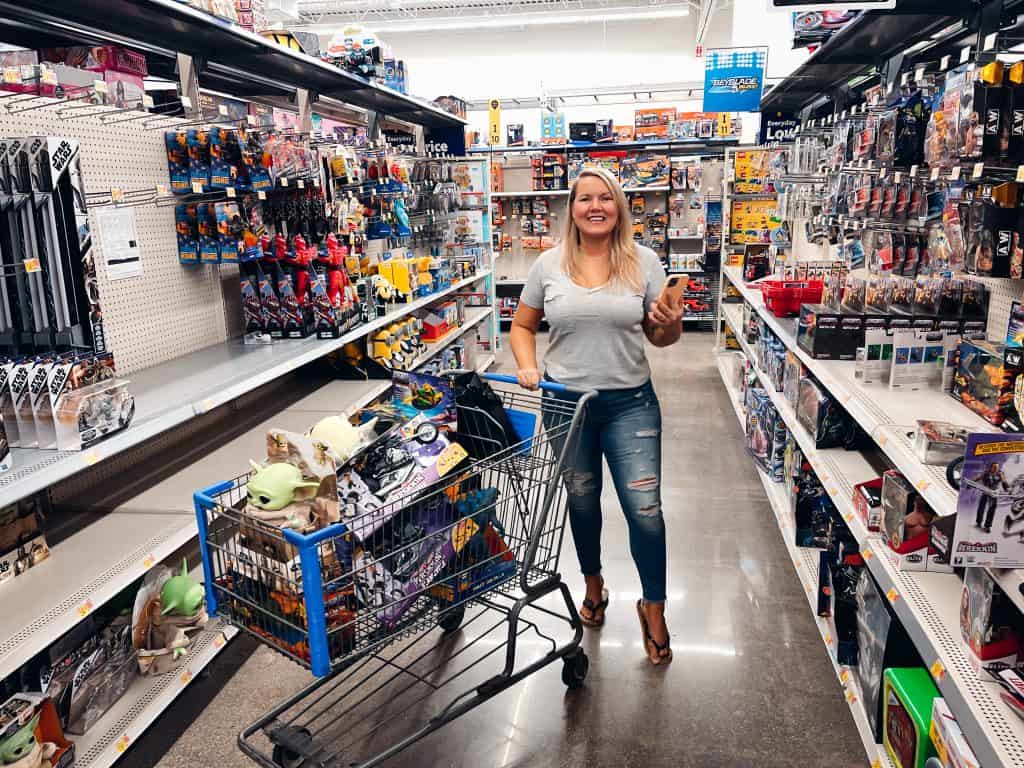 Best FBA Products For Amazon Bundles
Amazon Bundle Products Should Be Replenishable
It's essential to select replenishable items. Closeout products that are challenging to restock are not worth the effort of selling bundles on Amazon FBA. Creating a bundle is too much work for one sale, so sustainable and consistent sourcing is key.
Choose Unique Amazon Bundle Products
To make your Amazon bundle stand out, source items other sellers can't easily find.
One way to do this is by ordering items from a distributor or an online source. While these items may not necessarily add value to the customer individually, they make your Amazon FBA bundle more unique and harder to replicate.
Experimentation is crucial in the world of Amazon FBA bundles. Not all bundles will succeed equally, so experiment with different options to see what performs well.
I initially created eight Amazon bundles to test. Ultimately, three bundles (two toy bundles and one kitchen bundle) emerged as top performers.
Don't Overthink Amazon Bundles
How to bundle products on Amazon FBA may sound complex, but the most important thing is to get started. Take your time with the process. Remember, the key is to get your Amazon FBA bundle up and selling and learn from the results.
How to Sell Bundles on Amazon
Ready to start selling bundles on Amazon? The steps to bundle products on Amazon FBA are:
Purchasing similar products to sell as an Amazon bundle
Create an Amazon bundle product description
Create Amazon bundle photos
Create a bundle listing on Amazon
Package the bundle for FBA and the Amazon warehouse
Test different Amazon FBA bundles to see what's profitable
How to List FBA Bundles on Amazon Seller Central
Create An Amazon Bundle Listing
To create your Amazon bundle listing, visit your Amazon Seller Central account, click 'Add Products,' and select 'I'm adding a product not sold on Amazon.'
Add an Amazon category from the drop-down menu on the Product Type page. Try to select a high-level category and a few sub-categories.
As you assemble your bundle listing, don't just scan the UPC on each item. Amazon will try to attach it to existing listings and make your own listing hard to find. 
On the Product Identity page, check 'I don't have a Product ID' under the ID field and 'This product does not have a brand.' This method will create a Generic listing, and your bundle will display as a Generic brand.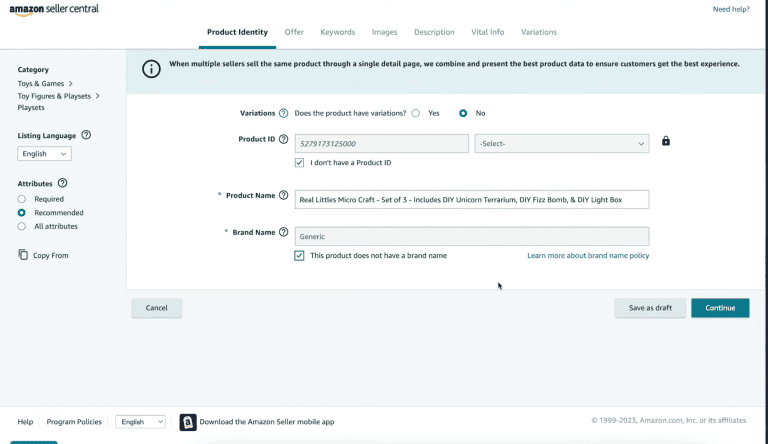 Product Names For Your Amazon FBA Bundle Listing
When crafting product names, it's essential to keep them descriptive and full of keywords. However, be aware of the challenge of replenishing your items if your product name is overly specific. 
Take caution using well-known brand names like 'Starbucks' or 'Sonic the Hedgehog' in your product names. Using brand names could flag your listings for an IP complaint.
To save time and effort, keep a digital record of your listing details elsewhere for future reference. That way, in the event your listing gets taken down or has any other issue, you can easily recreate your Amazon bundle listing. 
Making Amazon FBA listing changes can sometimes be challenging, but owning the listing through Amazon bundles can simplify the process. 
Once you've completed the necessary sections, you may see an 'Apply' option, similar to the process of applying to get ungated. 
You can pick a category here, and your application will likely be automatically approved. If you don't see the 'Apply' option, select 'Continue' to proceed to the Vital Info section.
Amazon Bundles Vital Info
The 'Vital Info' section requires all fields to be completed.
It's fine to make up a part number for your Amazon bundle. 
For the measurements, measure all the included items together to get accurate shipping and handling fees.
You can also get measurements and other information like the manufacturer's age recommendations from other listings for the same products online, such as through Target or Walmart. 
Alternatively, you can Google the items and find their original manufacturer's listing for the specific specs. 
Be sure to give each item the same SKUs, as they'll be bundled together.
Amazon Bundle Listing Keywords
In the Keywords tab, you can sort the fields by 'Required' in the left-hand sidebar, but select 'All Attributes' to fill out Search Terms.
These keywords will help your bundle come up on Amazon without advertising. 
If you want to boost your listing with advertising, that's also possible. I've tried advertising for about $5 a month and recommend Sellerboard as a tool to analyze advertising costs. 
Product Descriptions For Amazon FBA Bundle Listings
Your product description should be unique from other listings to avoid potential flags.
One approach is to reword product descriptions from other retail sites like Target, Walmart, or other Amazon listings as a starting point.
Copying and then altering descriptions from other listings can be a time-saving strategy. Still, it's essential to paraphrase them significantly to differentiate your listing and prevent it from being flagged.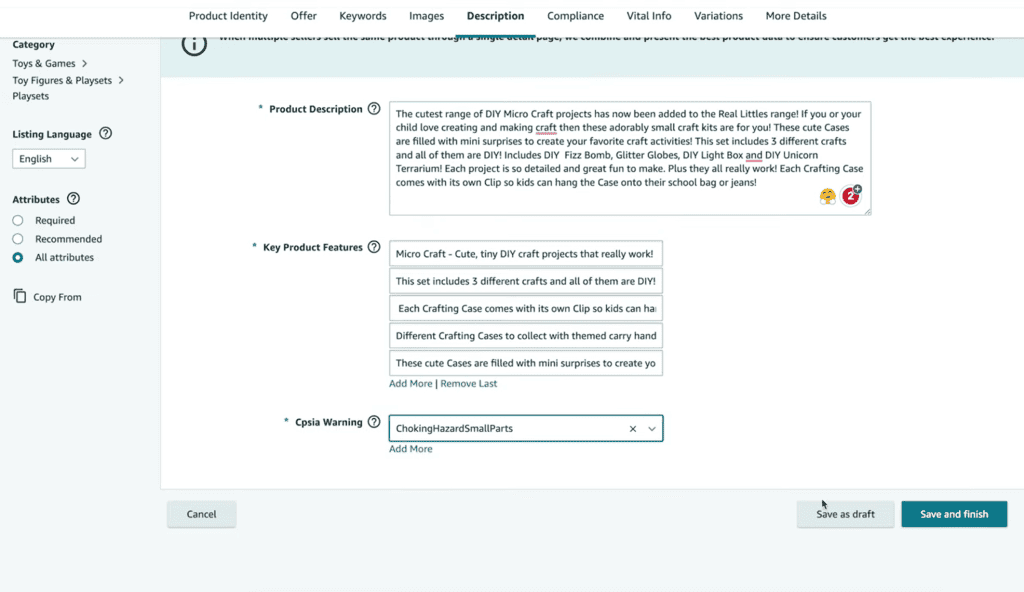 Fancy formatting isn't necessary for successfully selling, but it is an option for added appeal. 
To safeguard your work, make digital notes about your listing. Intellectual property (IP) complaints can lead to the removal of your listing, risking the loss of all your content, including the title, bullet points, and descriptions. 
When creating bullet points, aim for length and pack them with relevant keywords while maintaining a natural tone. Remember that this enhances the likelihood of your Amazon bundle listing appearing when shoppers search for products on Amazon. 
Additionally, consider adding more Key Product Features to gain extra bullet points.
Remember to fill out the CSPIA warning for safety compliance.
Photos For Your Amazon Bundle Listing
High-quality photos are necessary to attract buyers to your Amazon bundle listing, but you don't need a lightbox or any other fancy tools to achieve them.
You'll want to remove the background to get a professional look. I quickly achieve this and other minor adjustments with Canva. 
Avoid using other listings' exact photos to prevent Amazon from taking your bundle listing down. 
Here's how to create professional-looking photos for your Amazon FBA bundle listing:
1. Source Photos
You can screengrab from existing listings or the manufacturer's website and make alterations, so they look slightly different.
Alternatively, take your own photos. You don't need a special setup since you'll be removing the background.
Avoid glare when taking your own photos.
Consider obtaining additional detail shots from the manufacturer.
2. Background Removal
Utilize Canva or another editing tool to remove the background. You can even use phone apps.
Fine-tune the BG Remover using the erase brush
Select an Instagram post template for a square photo format.
3. Editing for the Bundle Shot
Crop photos down to focus on the subject.
Arrange each item photo around each other to create your main bundle photo.
4. Upload and Submit
Upload all edited photos to your listing and submit them.
These steps will help ensure your Amazon bundle listing features appealing and professional graphics that let buyers know what they'll receive.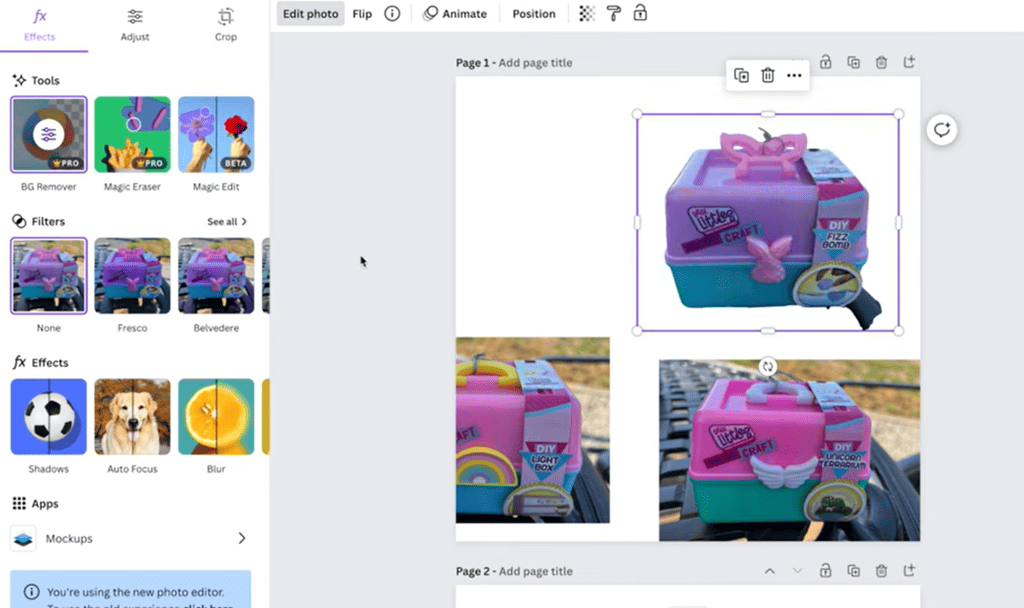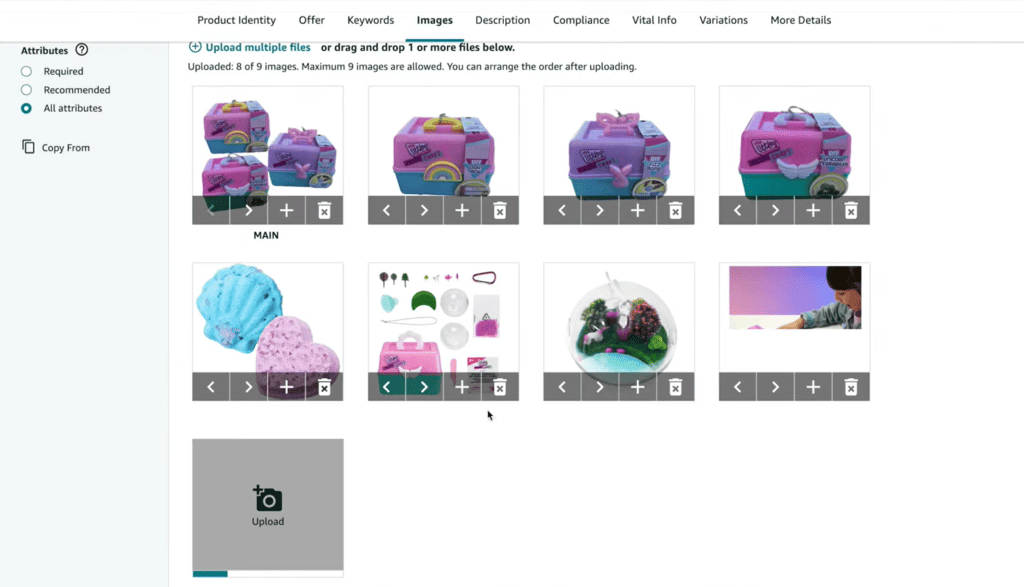 Finish Bundle Listing on Amazon
Now, you are ready to publish your Amazon bundle listing! Be patient, as processing may take up to 30 minutes before appearing on Amazon.
How to Package Bundles For FBA
When packaging your bundles to ship to Amazon for FBA, it's crucial to package all the items together as a single unit, or they could be separated at the Amazon warehouse. 
Polybags are my go-to for packaging bundle items together. To ensure Amazon bundles are not separated, I will place each bundle component into a poly bag, then put a 'this is a set, do not separate' sticker on the bag. This is important, even if all parts of the bundle are fully packaged.
Packaging your bundles for FBA correctly will guarantee that your customers will receive their items as intended. 
Ready to Start Selling Amazon Bundles & Beyond?
Congratulations! Now you know how to list bundles on Amazon!
Remember, success may not come overnight, but with patience, experimentation, and a commitment to quality, you can achieve remarkable results in your Amazon business. If you need extra support, my Beginner FBA course and group offer an encouraging community and experienced guidance.  
To watch the step-by-step process of how to list bundles on Amazon, you can check out the video version of this article below: